Badalona – Malaga
October 12 – October 21 2023
We meet in the picturesque harbor of Badalona directly at the ship and move into our bunks. After shopping and a safety briefing, we will spend an overnight in the harbor before setting off the next day. The first sailing leg will be leisurely so we can get used to the yacht and the conditions.
The next morning we will set off at daybreak towards the west coast of Palma and plan to arrive there around late afternoon. Our journey will then take us further across the island of Ibiza, where we will surely make a stopover.
We will then continue our journey along the Spanish coast until we finally reach Malaga. Depending on the wind conditions, we may also spend days and nights at sea, as the distance to Malaga is about 500 nautical miles. Please note that the exact route and the nautical miles covered may vary slightly depending on the prevailing wind and weather conditions.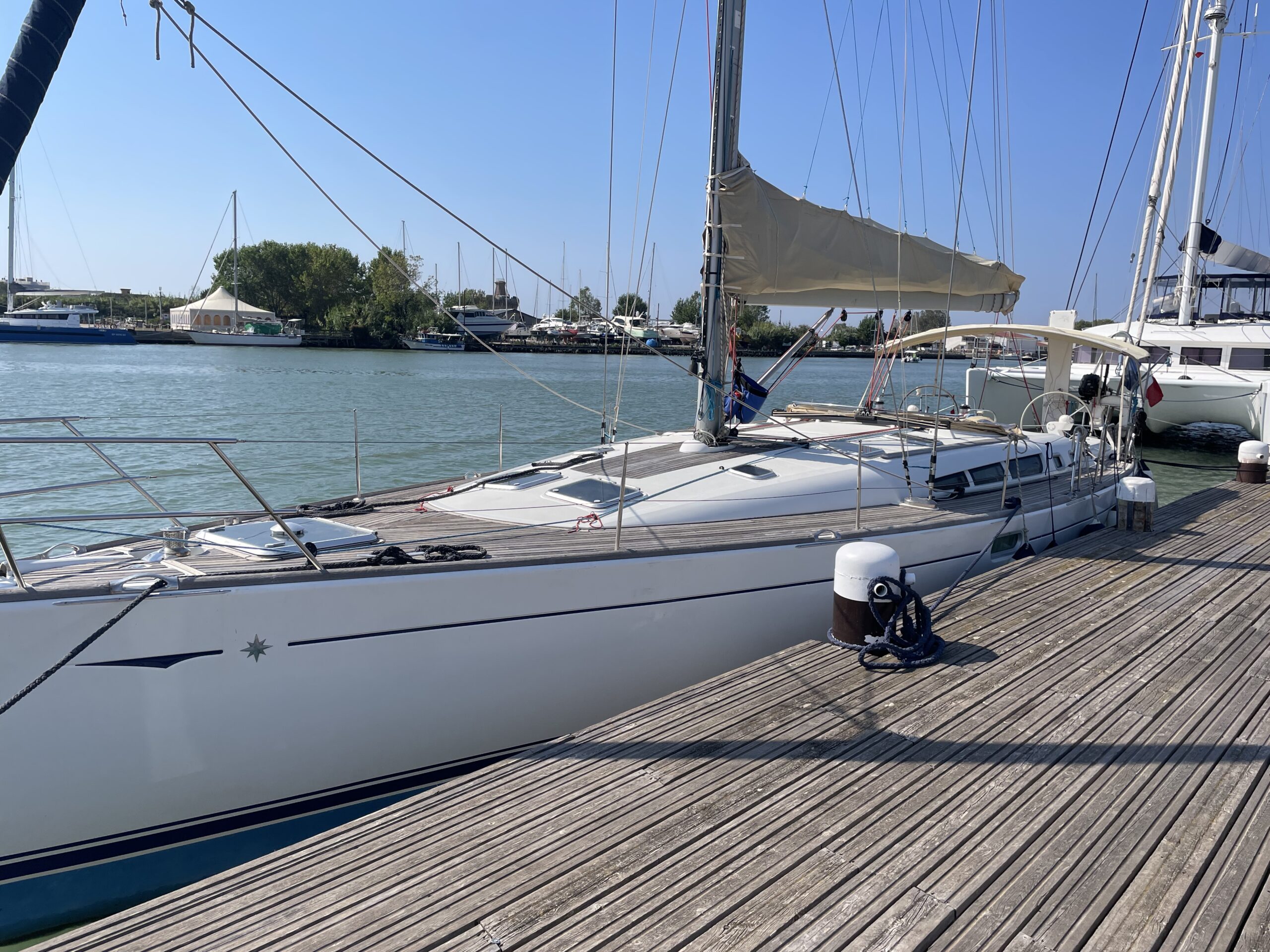 Cruise price
Price Fr. 1690.- in shared stern cabin
Choice of berths at extra charge
comforter + pillow + bed linen
Training by skipper
Dinghy (dinghy)
Insurance and final cleaning
Are there any additional costs?
Arrival and return
Meal and exit on land
Board cash: drinks and food p.p. approx. 150.-
Diesel and harbor fees max. 100.- p/P
When, how and where does the cruise start?
Arrival Badalona Thursday 12.10.23 until 16:00
Departure Sunday 15.10.2023 in the morning
Arrival destination port Malaga Friday 20.10.2023
Check Out Saturday 21.10.2023 at 09:00
Where is the focus of the trip?
Nautical miles approx. 500
Blue water
Night sailing with shift plan
Logbook keeping +performance record
Correct trimming
High sea theory into practice
Course and target sailing according to paper charts and plots