Yacht Charter Croatia
Boat Rental Croatia – A great destination in Europe
Succumb to a boat trip in the heart of Croatia to discover charming towns and exceptional coves. The destination is unique in Europe, with no time difference from Switzerland, France and Germany …
A boat rental Croatia is made for those who would like to explore, sail and discover Croatia differently. It is interesting to rent a boat with a skipper in Croatia to enjoy the Croatian landscape 100%. Renting a boat without a skipper is of course possible if you know how to navigate a boat at sea on your own. With a boat license, you are free to discover all the islands and islets of Croatia that you wish.
 This paradise for sea lovers has 1244 islands and islets, you can sail in Istria, Dalmatia, the southern Adriatic and the northern Adriatic for example. Zurich Navigate offers you the possibility to choose from hundreds of charter boats in Croatia. Our available yacht charters in Croatia include catamarans, powerboats, sailboats, yachts and mega yachts. The archipelago is a beautiful contrast between the green landscapes of the south and the lunar landscape of the north. 
All types of yacht charter in Croatia are possible through your partner Zurich Navigate. To make your stay even more enjoyable, we recommend renting a boat in Croatia with a skipper. But there are alternatives to all this. Active solo or family sailing is very popular for those with experience and a valid sailing certificate. You can do yacht charter, sailboat charter Croatia or catamaran charter Croatia. 
From Pula in the north, where you can find the most beautiful national and natural parks, medieval landscapes to Dubrovnik, a real meeting point of the jet-set nightlife, Croatia is full of exclusive marinas and anchorages. A godsend for a peaceful sailing vacation. You can also count on an extremely rich cultural heritage, several sites are classified as world heritage by UNESCO.
Rent a boat in Croatia for an unforgettable vacation.
With pristine waters and hidden coves, charming villages and smart marinas, incredible landscapes, beaches and national parks;
Croatia is a sailing paradise.
There are so many places to visit in Croatia, let's start the adventure today!
Luxury Yacht Charter Destination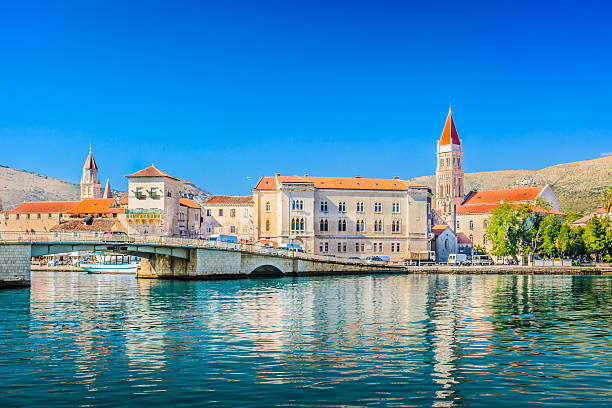 City of departure for the main excursions in Croatia. A city full of history and a UNESCO World Heritage Site. Before embarking on your boat, you should at all costs visit this town with its medieval architecture.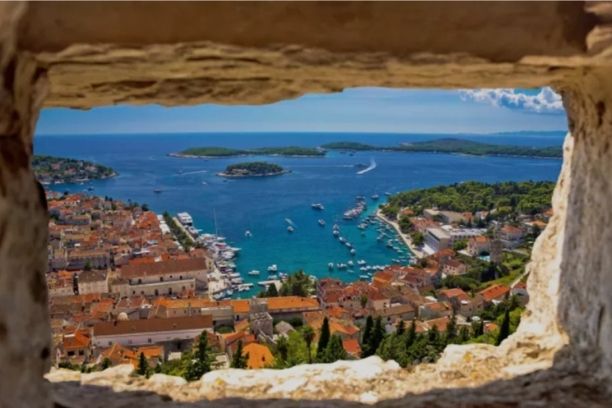 From the beautiful Palmiziana marina take a walk into the city, or if you want more peace and quiet, you can choose your own secluded bay to the west. Hvar is the Saint-Tropez of the eastern Mediterranean. The atmosphere of the city is particularly pleasant, with Venetian architecture and plentiful trendy bars and cafés.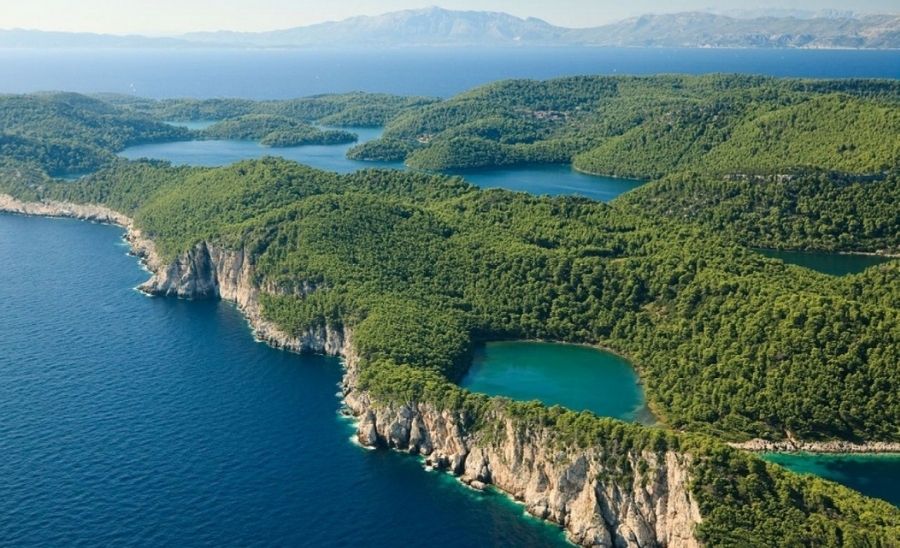 Off the coast of Dubrovnik, the island of Mljet will appeal to lovers of nature. You won't be disappointed by its national park, lakes and beaches! A wild and authentic island with few tourists.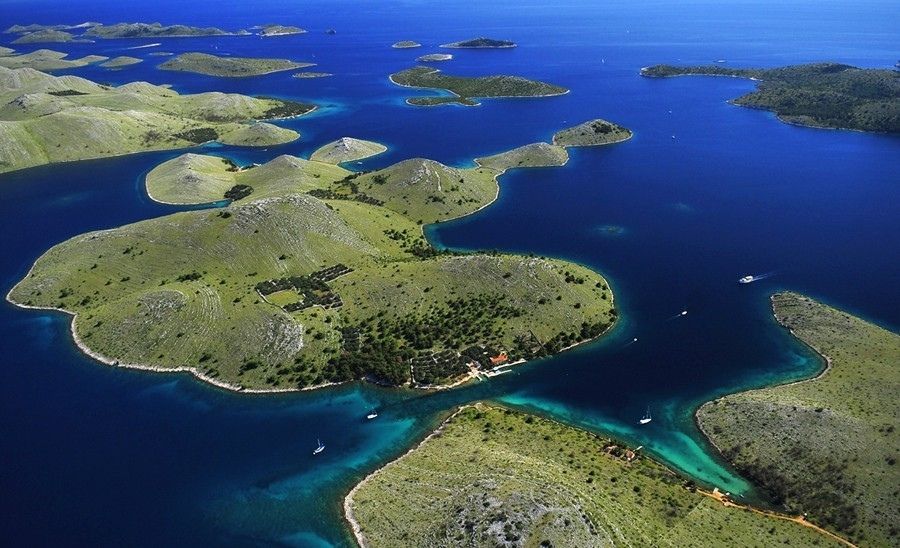 A small piece of lost land where you will go back in time. It's a paradise where you will simply be alone! A very simple place, full of serenity and calm. Many anchorages are available for your enjoyment surrounded by colourful shores and bays with turquoise waters.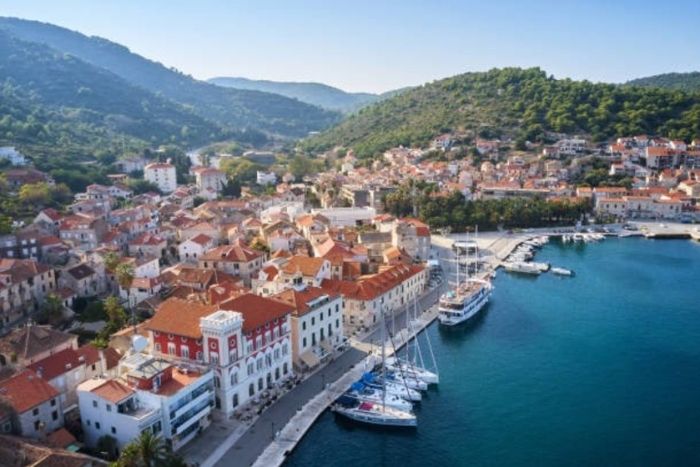 A protected island in the heart of Croatia. A wild place with beautiful pebble coves, underwater caves and dazzling landscapes. There are wide bays to accommodate boats, but also a charming and lively harbour. The island of Vis is one of the most beautiful places in Croatia.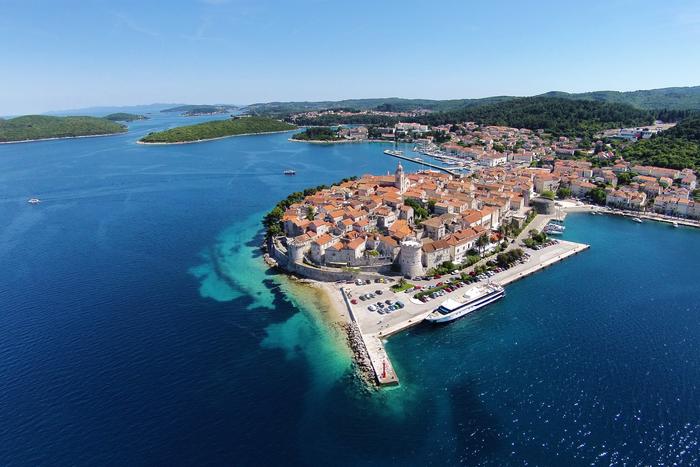 Full of important historical and cultural heritage, the city is a jewel, with its medieval walls, towers, old town and narrow streets. You must visit the beautiful creeks for swimming. Lose yourself in the forests next to Vela Luka.