Von Lanzarote nach Madeira und Málaga vom 24/02/24 bis 14/03/24
Von Lanzarote nach Madeira und...
Sailcharter: From Lanzarote to Madeira and Málaga with our sailboat rental Vivanita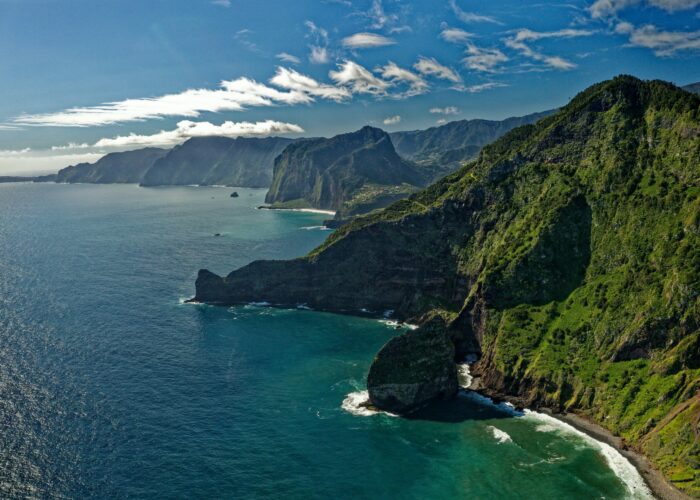 After 9 weeks of sailing, join us as part of the crew on the journey back to the Iberian Peninsula in this incredible learning experience. Sail with us from Lanzarote to Malaga, with a prior stop in Madeira, and refine your navigation skills while accumulating certified nautical miles for your navigation license. From February 24th to March 14th, 2024, don't miss this unique opportunity to enjoy beautiful sunsets and unique open-sea landscapes while sailing towards Malaga from the Canary Archipelago, and become the experienced sailor you've always dreamt of being.

Join Navi-Gate and learn all you need about sailing in our next cruise!

In summary, join us and live an unforgettable experience next February thanks to our sailcharter with Vivanita.
1. Why sailing from Lanzarote to Málaga with our sailcharter Vivanita?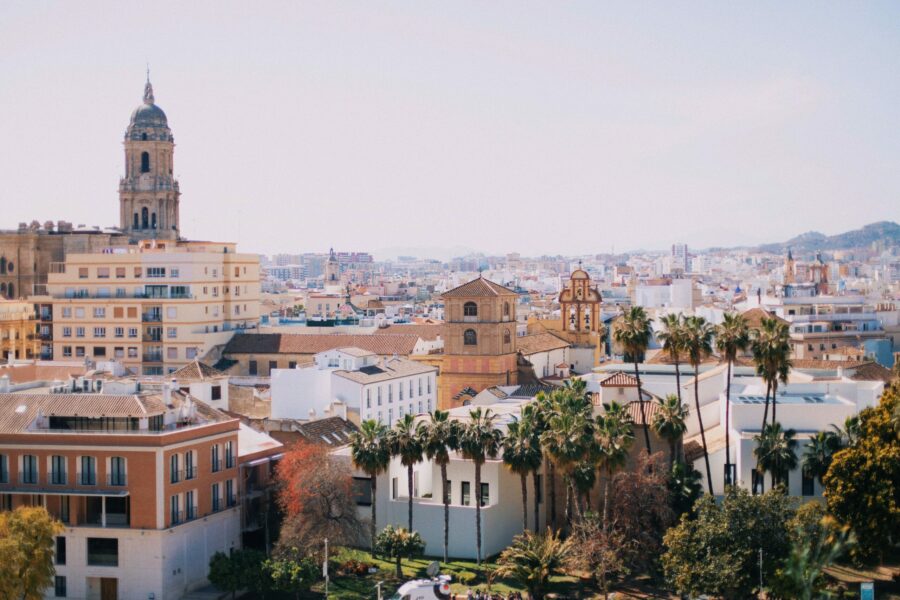 Sailing from Lanzarote to Málaga with our sailcharter Vivanita offers an exceptional opportunity to learn and enhance sailing skills while enjoying the beauty of picturesque landscapes. Here's why this journey is a fantastic choice:
1. Skill Enhancement:
Our sailcharter voyage from Lanzarote to Málaga is an excellent educational experience. Under the guidance of our professional skipper, you can refine your navigation, seamanship, and sailing techniques. The open-sea passage and varied conditions during the journey present a valuable learning opportunity for sailors of all levels.
2. Certified Nautical Miles:
As you sail between these destinations, you'll accumulate certified nautical miles. This practical experience is essential for those seeking to validate nautical miles required for their navigation licenses. The journey contributes significantly to your sea miles log, making it an ideal way to work toward your sailing qualifications.
3. Beautiful Scenery:
The route from Lanzarote to Málaga presents a breathtaking voyage. You'll be treated to stunning seascapes, sunsets, and open-water views that are both inspiring and educational. Sailing against the backdrop of the Atlantic Ocean offers an unparalleled setting for skill development.
4. Island and Coastal Stops:
Along the way, there's a stop in the enchanting island of Madeira, offering opportunities for exploration and cultural immersion. The ability to navigate coastal and open-sea waters during this journey enhances your versatility as a sailor.
5. Unforgettable Experience:
Combining skill development with the beauty of open seas and picturesque sunsets creates a truly unforgettable experience. You'll forge cherished memories while becoming a more skilled and confident sailor.

In summary, sailing from Lanzarote to Málaga with our sailcharter Vivanita is a fantastic choice for those looking to learn and enhance sailing skills in a setting of breathtaking natural beauty. This journey offers the perfect balance between education and enjoyment, making it a memorable and rewarding sailing experience.
2. Is a license needed for this experience?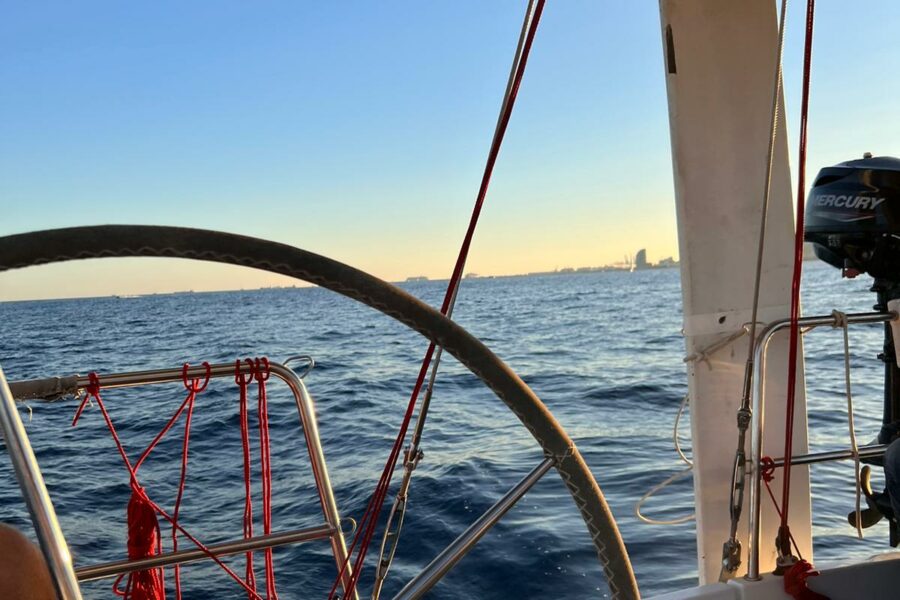 No, a navigation license is not required to enjoy the incredible Sailcharter experience aboard Vivanita on a journey through the Canary Islands. We have our own team of professional skippers who will take care of everything you need while teaching you how to sail aboard a sailboat rental and carry out these types of voyages on your own.

The experience of exploring different points with Vivanita, such as the Canary Islands in this case, or as with other journeys we undertake throughout the year, such as the sailcharter from Malaga to Madeira or from Badalona to Malaga, is primarily focused on refining your navigation skills, acquiring all the necessary knowledge, and validating the nautical miles required to obtain your navigation license.

Especially in countries like Switzerland, it is necessary to record a certain number of navigational miles to obtain a navigation license, thus arguing that the user has spent enough practical hours sailing to have the necessary knowledge to navigate on their own.

Whether you need to validate a certain number of nautical miles to obtain your navigation license or simply want to learn to sail while embarking on an epic adventure, our sailcharter Vivanita is the perfect choice. And what's better than doing it in the Canary Islands!

Enjoy the beauty of the Canary archipelago, the contrasts of its landscapes, and its volcanic nature beaches while sailing in one of the most popular areas for this purpose due to its climate and sailing conditions: due to its geographical location, the Canary Islands enjoy a tropical climate all year round, with temperatures always around 18°C. This is why the Canary Islands are a popular sailing destination year-round.
3. What happens in case of bad weather?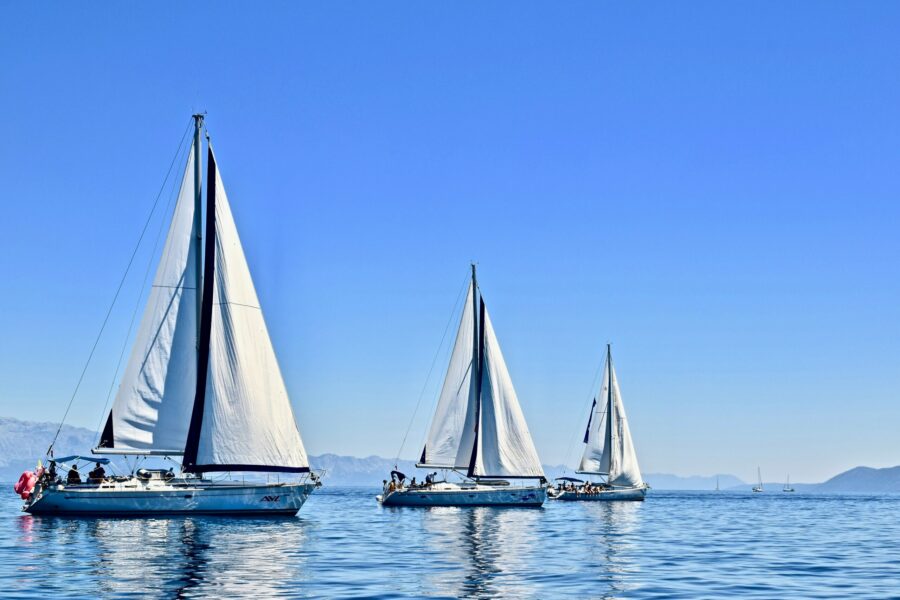 The entire sailcharter journey and experience with Vivanita are subject to the current meteorological conditions. Therefore, even though the planned itinerary is mentioned, it is subject to and susceptible to any changes depending on the weather at the specific time of departure for sailing. Safety is one of the most important aspects to consider, especially when offering an enjoyable yet educational experience. For this reason, we emphasize that the route may be altered, as well as its dates, depending on the weather conditions.
4. Is fuel included in the sailcharter price?
Fuel consumed is not included in the rental price and is considered an additional expense, which will be paid separately.
6. What can you see sailing during this experience?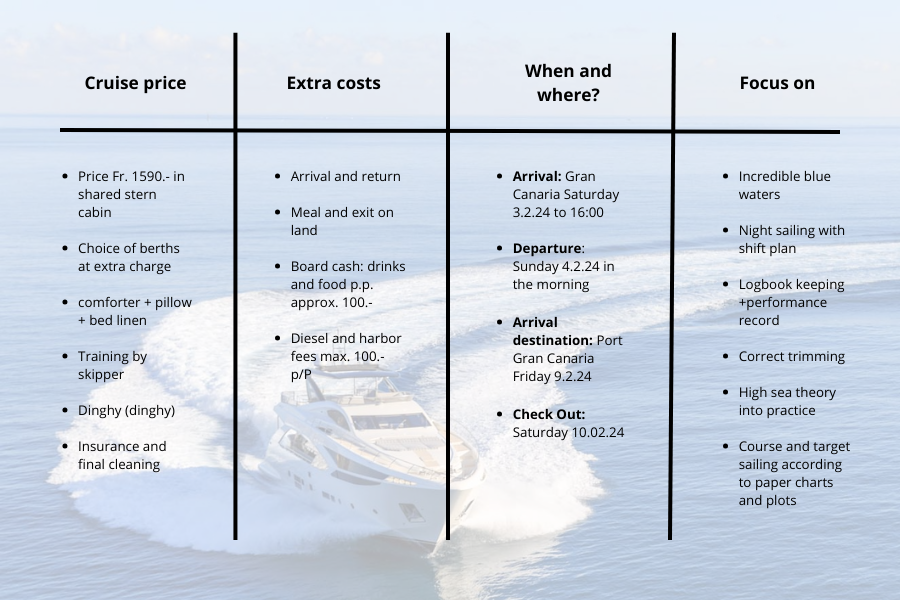 During the sailcharter experience from Lanzarote to Madeira and then to Málaga, you can encounter a variety of captivating sights and experiences:
1. Lanzarote
1.1. Timanfaya National Park: Explore the surreal landscapes of Timanfaya National Park, characterized by its volcanic terrain, geysers, and demonstrations of the Earth's geothermal forces.
1.2. Papagayo Beach: Relax on the pristine shores of Papagayo Beach, one of the most beautiful and tranquil beaches on the island, with clear waters and a serene ambiance.
2. Madeira
2.1. Funchal: Visit Funchal, the charming capital of Madeira, and explore its historic old town, vibrant markets, and lush botanical gardens.
2.2. Levada Walks: Embark on a Levada walk to discover the island's unique network of irrigation channels surrounded by beautiful scenery and verdant forests.
3. Málaga:
3.1. Alcazaba of Málaga:Explore the historic Alcazaba, a well-preserved Moorish fortress with stunning views of the city and the Mediterranean Sea.
3.2. Picasso Museum:Visit the Picasso Museum, dedicated to the life and work of the iconic artist Pablo Picasso, who was born in Málaga.

These are just a few of the captivating sights and experiences you can enjoy during your sailcharter journey from Lanzarote to Madeira and then to Málaga. Each destination offers its unique blend of natural beauty, cultural attractions, and outdoor adventures, creating a memorable and enriching maritime voyage.
Know Vivanita!
Our sailboat rental Vivanita is a 14 meters sailboat with 2 cabins, completely equipped and ready to sail with between 4-5 persons
Know our skipper!
Unser Skipper André ist mit Wasser und Wind am Ägerisee grossgeworden. Vor Jahren hat er sein
Hobby zum Beruf gemacht und arbeitet bei Sailing Zuerich als Segellehrer und Hochsee Skipper. In
seiner Freizet hängt er am liebsten an einem Schirm oder steht auf einem Brett. Er spricht fliessend
Deutsch und Englisch und basic Französisch und Spanisch