The Best 7 Winter Sailing Destinations
Top 7 Winter Sailing Destinations in the World
As the days become shorter and darker at the end of the year, our minds begin to wander off to the summer delights, when we could enjoy sailing, swimming, and spending peaceful and relaxing nights in calm bays. But you do not have to worry at all – the sailing season does not have to end as soon as the winter begins!
There is a great range of absolutely splendid sailing regions worldwide that you can visit between December and February, scattered slightly further afield. Here are the top 7 winter sailing destinations in the world that you can escape to this year:
1. Cuba

Cuba is the largest island in the Caribbean
Location: The Caribbean
Best time to visit: All year round
Cuba is the largest island in the Caribbean and is situated between the Atlantic Ocean and the Caribbean Sea. It boasts bright blue water, picturesque beaches, cobblestone streets, and Spanish colonial architecture. Cuba has some of the most pristine beaches and coastlines globally, and the streets in Havana are always full of art, music, and events.
Cuba may not be the first place you think of when it comes to a sailing destination. However, Cienfuegos, a Cuban city known as the "Pearl of the South', has exceptional maritime facilities and is surrounded by scenic views. Take the opportunity this winter to visit this stunning place and witness its fascinating culture and history. With a warm climate and calm winds all year round, Cuba is one of the best winter sailing destinations.
2. Seychelles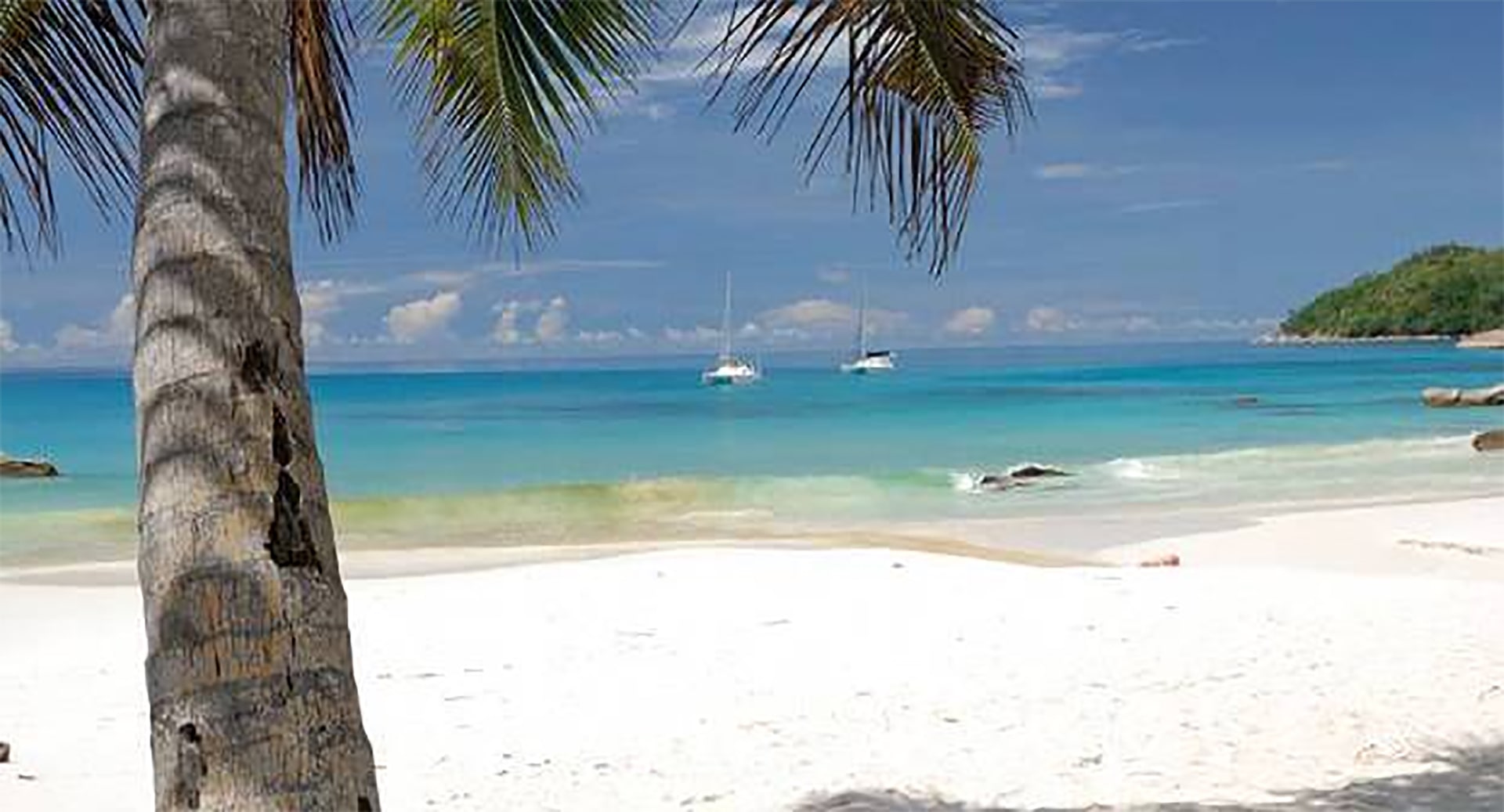 Sail the Seychelles with Navi-gate.ch
Location: Indian Ocean
Best time to visit: December – April
Found in the warm waters of the Indian Ocean, Seychelles is a cluster of 115 islands located around 1,600 km east of the African coast. These secluded islands are not just incredibly beautiful and diverse, but they are also surprisingly affordable.
Renting a boat in Seychelles is suitable for all types of holidays – from active island exploration, honeymoons to ecotourism trips. Going on a sailing vacation will help you to discover plenty of hidden coves, bays, white sand beaches, and more. Not only that, but you will also get to participate in activities such as snorkeling, jungle, and coastal hikes, scuba diving, etc.
So if you are looking to visit a warm place during winter but do not wish to encounter the Caribbean crowds, Seychelles is a perfect destination. All in all, there is no other place like Seychelles on earth, with a diverse blend of British, French, Indian, and African influences.
3. Martinique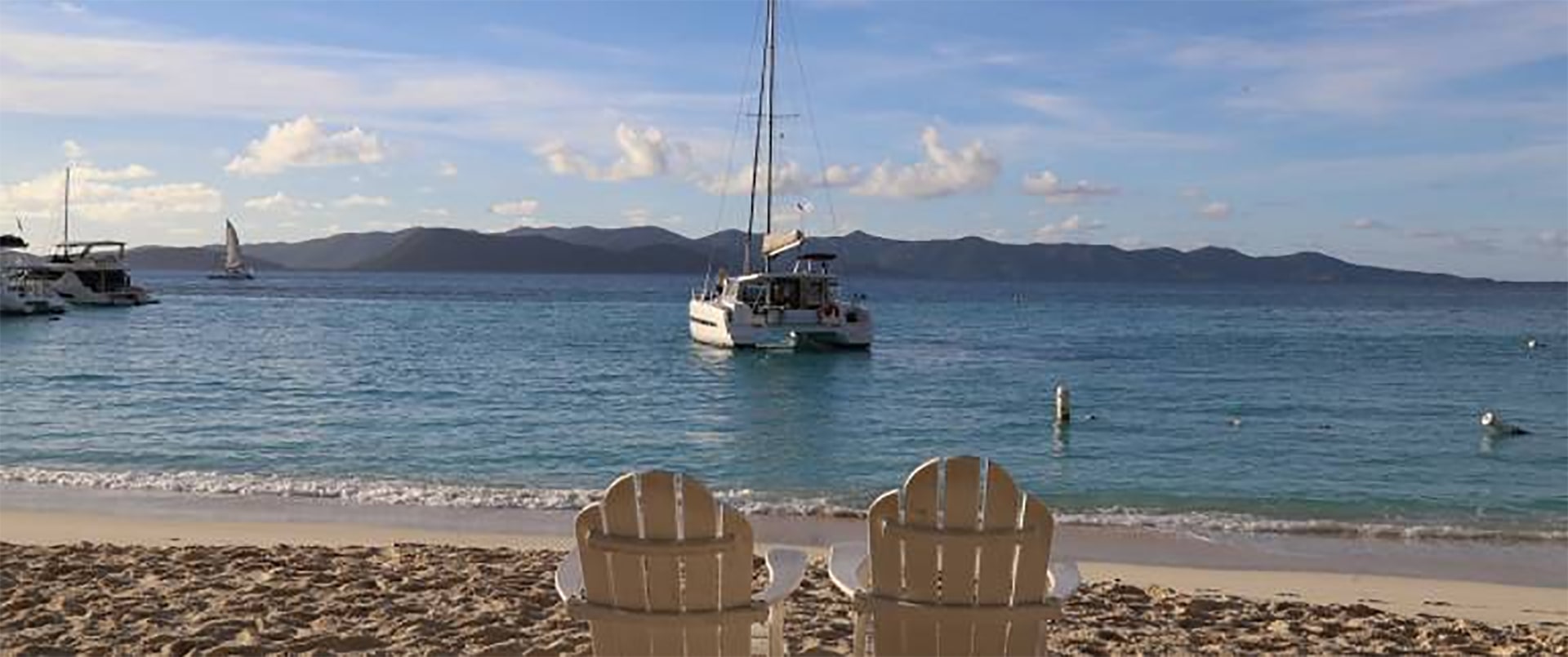 Martinique with Navi-gate.ch
Location: The Caribbean
Best time to visit: December – April
Located at the southern end of the Caribbean, Martinique is a rugged French island that comprises plenty of stunning and glamorous beaches. The north side of the island is covered with rainforest and surrounded by mountains. Whereas the south side of the island is full of breathtaking beaches, beautiful bays, and coves. One of the best spots you can visit in Martinique is Le Marin – the city's yachting capital. It boats waterfront restaurants, a fantastic marina, and a lively town center.
Officially the region and overseas department of France, Martinique's culture is a unique mix of West Indian and French influence. The best time to visit Martinique for sailing is from December to April; however, you can enjoy a temperature of 25 degrees all year round. Just check the weather for hurricane season before renting a boat.
4. British Virgin Islands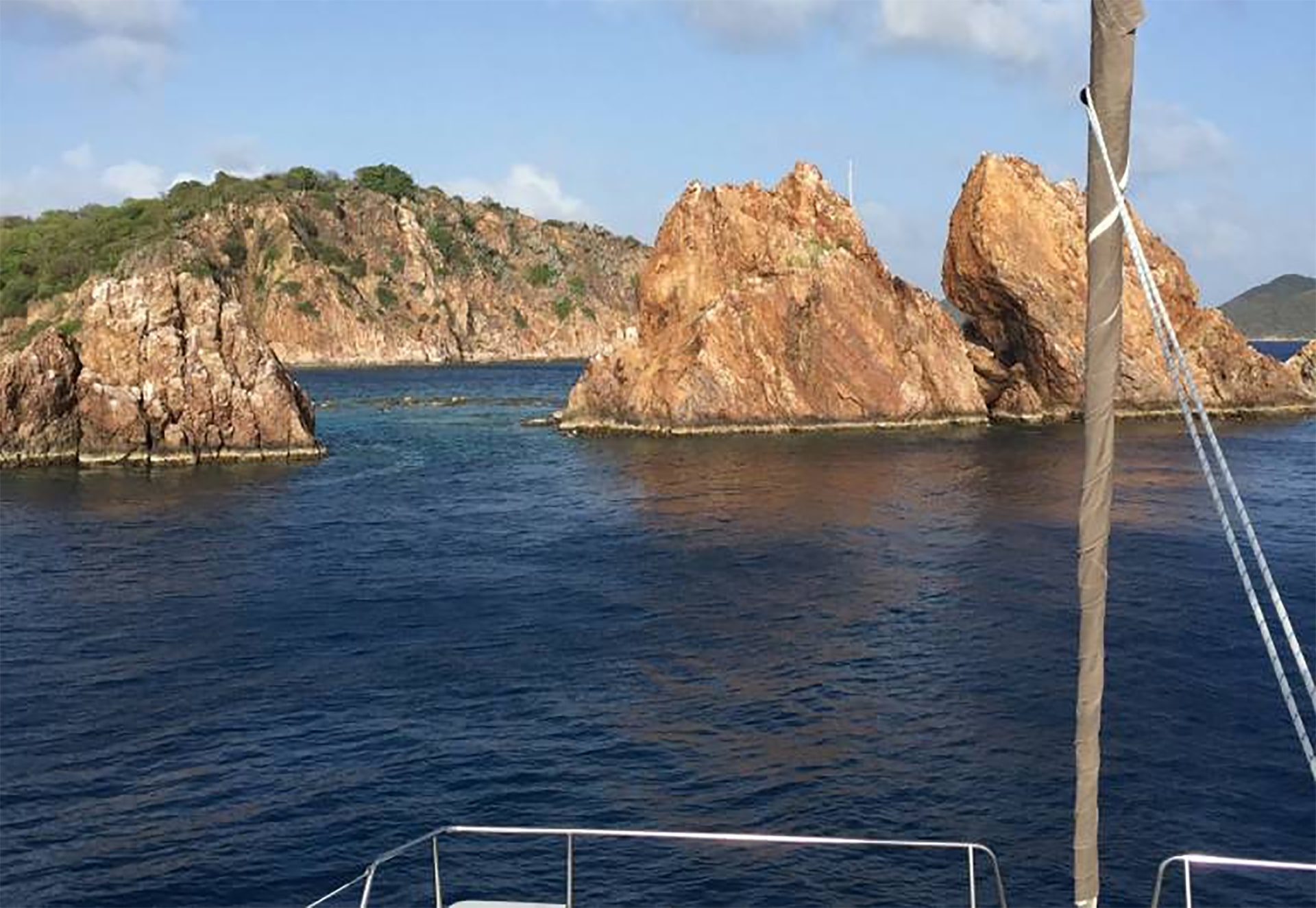 Visit British Virgin Islands on a Luxury Catamaran with navi-gate.ch
Location: The Caribbean
Best time to visit: December to June
The British Virgin Islands (BVIs) are a group of 60 untouched islands situated in the Caribbean. These islands are famous for their spectacular beaches and activities such as diving and snorkeling. Besides, the proximity of the islands provides easy access to island-hopping vacation. With gentle tides, calming trade winds, and perfect sailing conditions, the BVIs are perfect for your next winter sailing vacation. As there are so many islands to cover, you can first depart from the main island of Tortola and then cruise through hidden coves, bays, and other islands.
The BVIs are more isolated than any other Caribbean destination, thereby maintaining peace and luxury. The ideal time to sail here is between December and June — you will see less crowd if you travel towards the end of this period.
5. Cabo Verde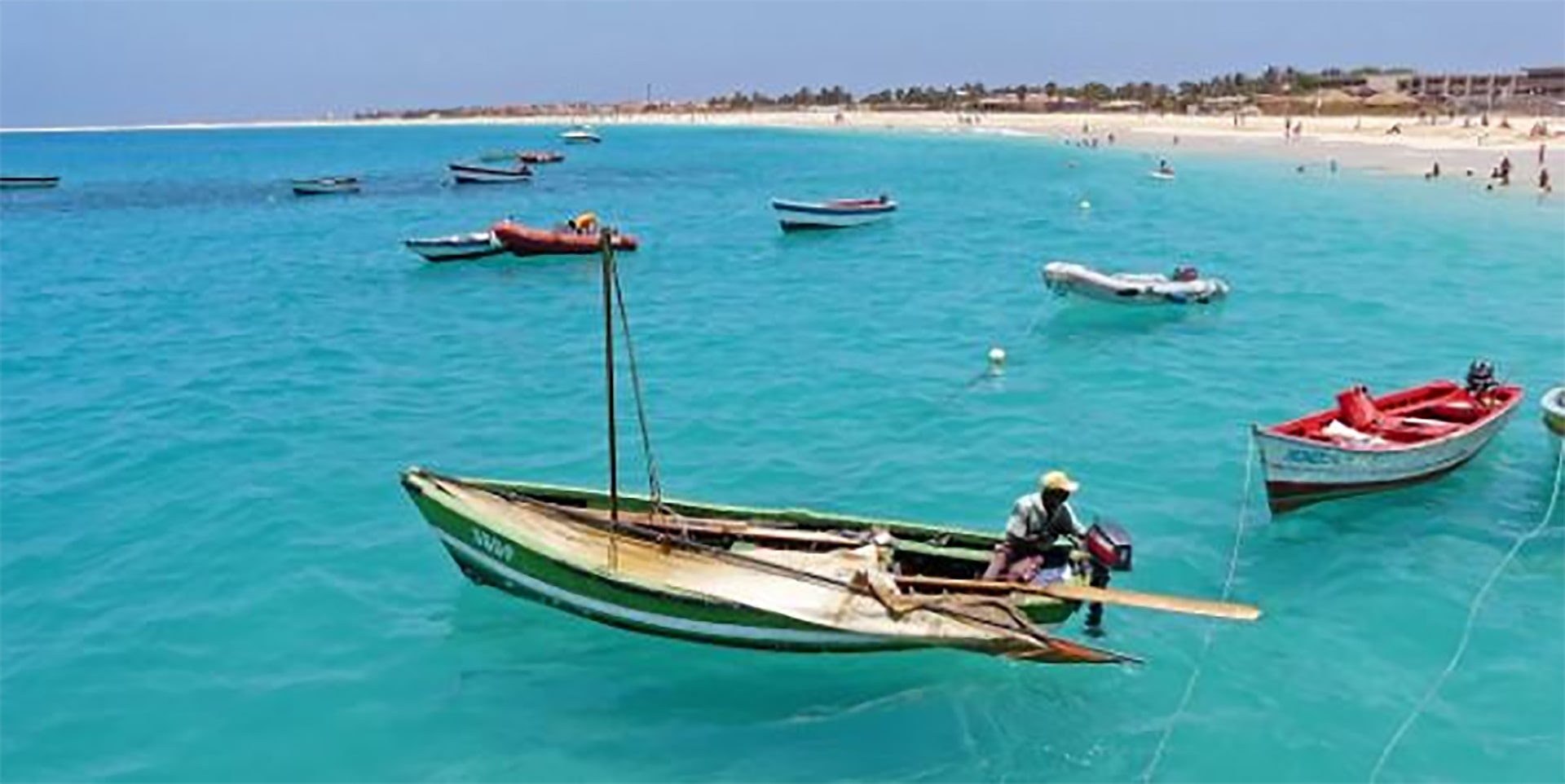 Charter a yacht in Cabo Verde
Location: West coast of Africa
Best time to visit: January and February
Cape Verde, also known as Cabo Verde, is an island country located in the central Atlantic ocean. The mild and dry climate of Cape Verde is suitable for sailing during the winter months of January and February. You can charter a yacht in Cape Verde during this time and enjoy your holiday to the fullest.
Whether it's breathtaking beaches, adventurous hiking trails, or magnificent coasts, each island on Cape Verde has something special to offer. While sailing through the islands, you will discover outstanding scenic views and culture. You can visit the islands any time as it remains sunny and warm throughout the year. All in all, Cape Verde is a perfect destination to spend your vacation, particularly if you are looking to avoid the winter tourism rush in other famous places.
6. Thailand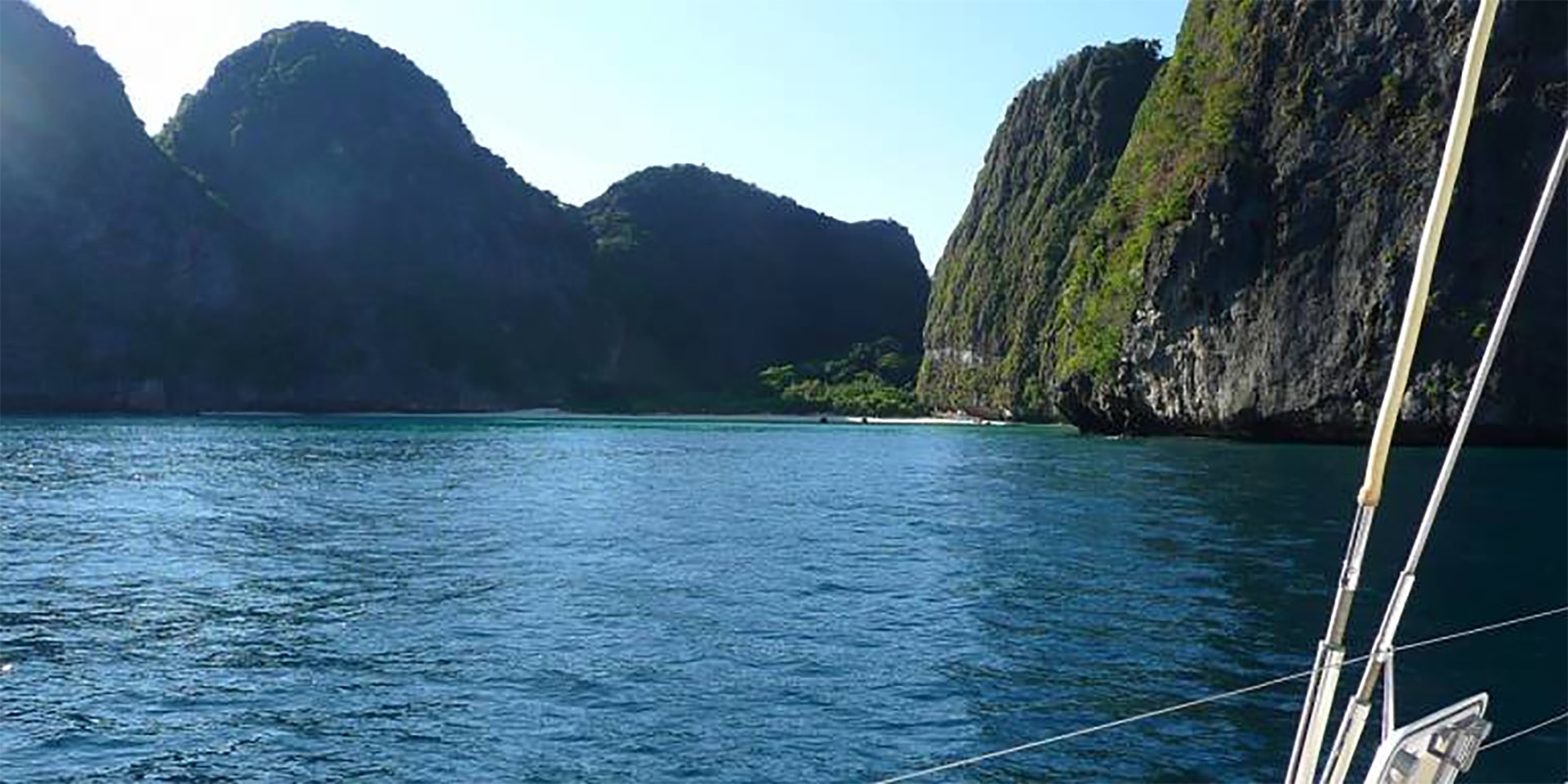 Phuket is the base of all the sailing vacations
Location: Southeast Asia
Best time to visit: December – March
Some people may not consider Thailand a sailing destination, but this magnificent country is mainly known for its great cruising grounds, beautiful beaches, and hospitable people.
Surrounded by the Andaman Sea, Phuket is the base of all the sailing vacations in Thailand. Here, you can explore the uncharted territory and plenty of stunning beaches and islands.
You can also indulge in different activities like snorkeling, scuba diving, sea kayaking, and cliff diving. During the months from December to March, when there is a warm winter climate, travelers from all over the world visit Thailand. Other than sailing, do not forget to enjoy the fantastic local Thai food found along the Phuket coast. Charter a boat in Phuket and enjoy your fun-filled and adventurous vacation.
7. Tenerife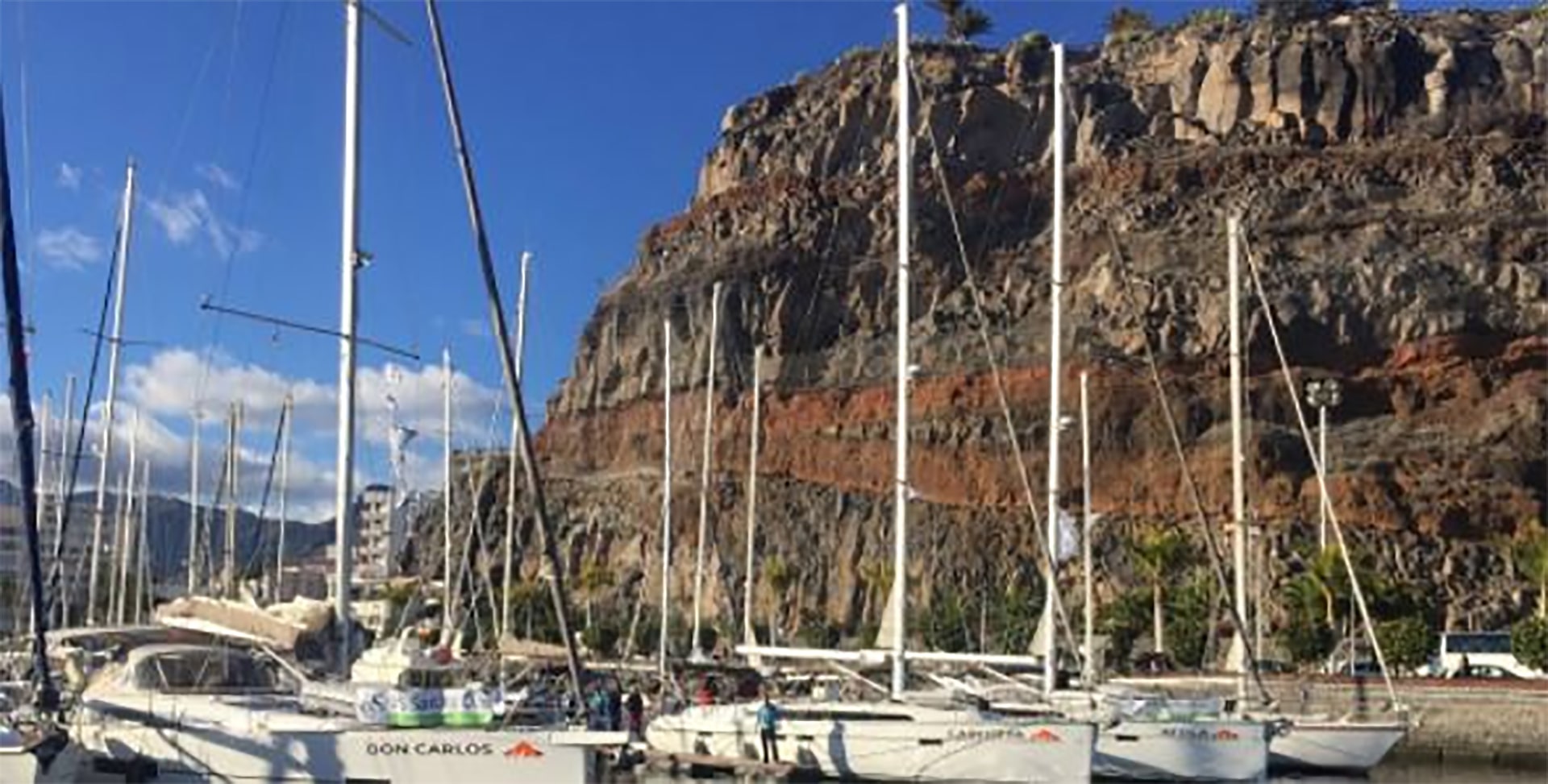 Large range of yachts available
Location: Southeast Asia
Best time to visit: December – March
Tenerife is the most populated and largest island in the Canary Islands. It is known for the wonderful sandy beaches and pleasant weather all year round, making it an excellent place for enjoying a variety of leisure activities and water sports. The warm winter sun of Tenerife draws visitors and sailors from all around Europe. Additionally, bustling coastal towns and stunning volcanic archipelagos make it one of the world's most popular winter sailing destinations.
Tenerife attracts millions of visitors every year and offers a range of yachts options to them. You can stay in magnificent bays like Costa Adeje, Playa de las Américas, and Los Cristianos, located in the southwest.
The year-round calm winds in Tenerife are perfect for sailing. You can also participate in different water activities like snorkeling and scuba diving. The best time to visit Tenerife is around December to March when the climate is warm, with an average temperature between 12 and 20 degrees celsius.
If you plan to go on a sailing vacation to any of these beautiful destinations, charter a boat with Zurich Navigate. We will help you organize your sailing trip and provide you with tailor-made packages suited to your needs.