Gran Canaria to Tenerife & La Gomera from 30/12/23 to 06/01/24
Gran Canaria to Tenerife &...
Spain|
Vivanita|
Sailcharter: Gran Canaria, Tenerife & La Gomera with our sailboat rental Vivanita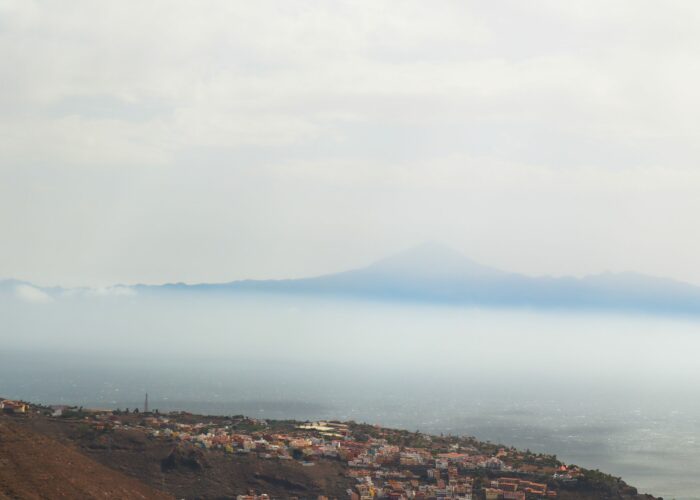 Join us and enjoy a unique experience sailing around the Canary Islands while refining your navigation skills and logging certified nautical miles to obtain your navigation license. With our sailcharter around the Canary Islands, you'll have the opportunity to discover the incredible islands of Gran Canaria, Tenerife, and La Gomera from December 30th to January 6th, 2024, thus embracing the diversity of landscapes and sailing conditions offered by the islands.

Join Navi-Gate and learn all you need about sailing in our next cruise!

Step aboard our sailboat rental, Vivanita, and spend the upcoming holidays sailing in the beautiful waters of the Canary Islands. Welcome the New Year on the high seas and become the experienced sailor you've always dreamt of being.
1. Why is enjoying our sailcharter experience around the Canary Islands with Vivanita during Christmas holidays is a fantastic idea?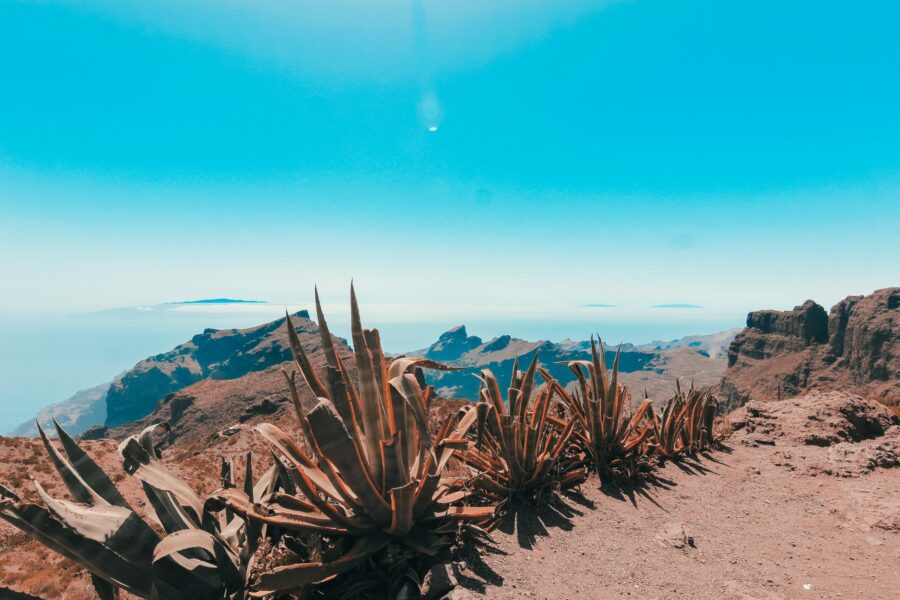 Experiencing our sailcharter adventure around the Canary Islands with Vivanita during the Christmas holidays is a fantastic idea for several compelling reasons:
1. Mild Climate:
The Canary Islands enjoy a mild and stable climate year-round, making it an excellent choice for a winter holiday. While many places are cold and snowy during Christmas, the Canary Islands offer pleasant temperatures around 18°C (64°F) on average, creating a warm and welcoming atmosphere for holiday celebrations.
2. Unique Christmas Celebration:
Celebrating Christmas aboard Vivanita and in the Canary Islands provides a distinctive and memorable experience. You can enjoy the festivities with a nautical twist, such as decorating the sailboat and participating in unique holiday traditions of the islands.
3. Stunning Coastal Scenery:
The islands' coastal landscapes, dramatic cliffs, pristine beaches, and volcanic formations, combined with clear blue waters, create a picturesque backdrop for your holiday adventure. You can enjoy breathtaking sunrises and sunsets at sea and explore beautiful anchorages and ports along the way.
4. Island-Hopping:
The sailcharter experience allows you to island-hop, exploring multiple islands in one trip. You can discover the diverse cultures, traditions, and landscapes of islands like Gran Canaria, Tenerife, and La Gomera, making your holiday journey rich and culturally enlightening.
5. Skill Development:
For those eager to enhance their sailing skills, this holiday adventure offers hands-on learning experiences under the guidance of a professional skipper. You can develop your navigation, sail handling, and seamanship skills while enjoying the holiday season.
6. Certified Sea Miles:
The trip contributes to the accumulation of certified sea miles, which can be valuable for those seeking to validate nautical miles required for sailing certifications or licenses. This is an excellent opportunity for skill validation.
7. Certified Sea Miles:
Welcoming the New Year on the high seas is a truly unique and unforgettable experience. You can celebrate the start of a new year with a sense of adventure and the beauty of the open sea, creating cherished memories.

In summary, enjoying our sailcharter experience around the Canary Islands with Vivanita during the Christmas holidays is a fantastic idea because it combines the warmth of the Canary Islands' climate, unique holiday celebrations, stunning coastal scenery, skill development, certified sea miles accumulation, and the opportunity to welcome the New Year in a special and memorable way. It's an extraordinary holiday experience for those seeking something out of the ordinary.
2. Is a license needed for this experience?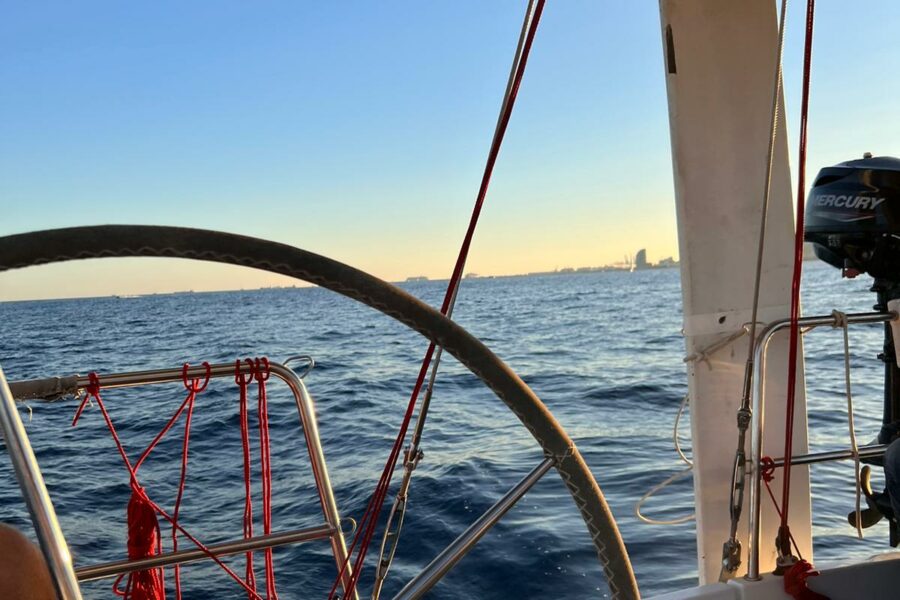 No, a navigation license is not required to enjoy the incredible Sailcharter experience aboard Vivanita on a journey through the Canary Islands. We have our own team of professional skippers who will take care of everything you need while teaching you how to sail aboard a sailboat rental and carry out these types of voyages on your own.

The experience of exploring different points with Vivanita, such as the Canary Islands in this case, or as with other journeys we undertake throughout the year, such as the sailcharter from Malaga to Madeira or from Badalona to Malaga, is primarily focused on refining your navigation skills, acquiring all the necessary knowledge, and validating the nautical miles required to obtain your navigation license.

Especially in countries like Switzerland, it is necessary to record a certain number of navigational miles to obtain a navigation license, thus arguing that the user has spent enough practical hours sailing to have the necessary knowledge to navigate on their own.

Whether you need to validate a certain number of nautical miles to obtain your navigation license or simply want to learn to sail while embarking on an epic adventure, our sailcharter Vivanita is the perfect choice. And what's better than doing it in the Canary Islands!

Enjoy the beauty of the Canary archipelago, the contrasts of its landscapes, and its volcanic nature beaches while sailing in one of the most popular areas for this purpose due to its climate and sailing conditions: due to its geographical location, the Canary Islands enjoy a tropical climate all year round, with temperatures always around 18°C. This is why the Canary Islands are a popular sailing destination year-round.
3. What happens in case of bad weather?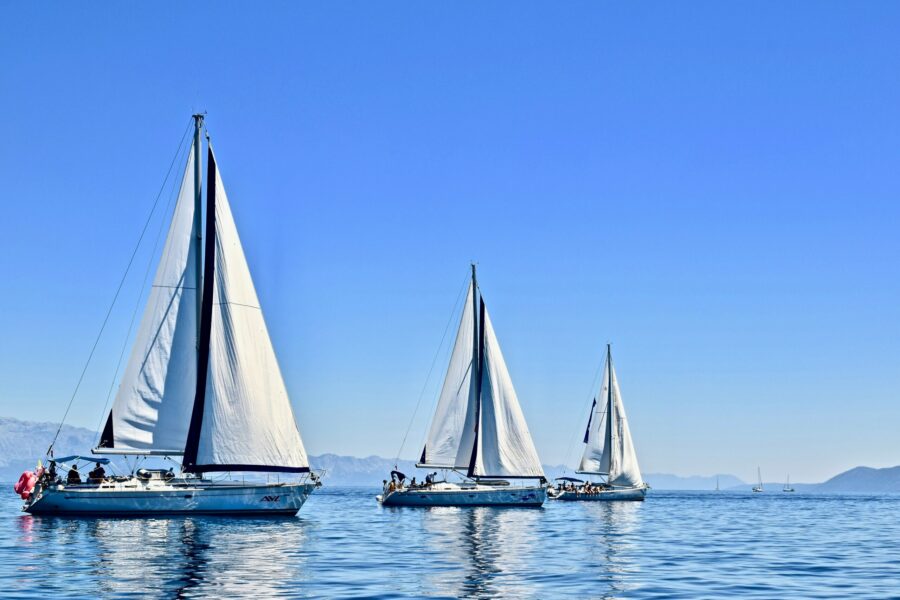 The entire sailcharter journey and experience with Vivanita are subject to the current meteorological conditions. Therefore, even though the planned itinerary is mentioned, it is subject to and susceptible to any changes depending on the weather at the specific time of departure for sailing. Safety is one of the most important aspects to consider, especially when offering an enjoyable yet educational experience. For this reason, we emphasize that the route may be altered, as well as its dates, depending on the weather conditions.
4. Is fuel included in the sailcharter price?
Fuel consumed is not included in the rental price and is considered an additional expense, which will be paid separately.
5. why are the canary islands such a popular destination to increase sailing skills?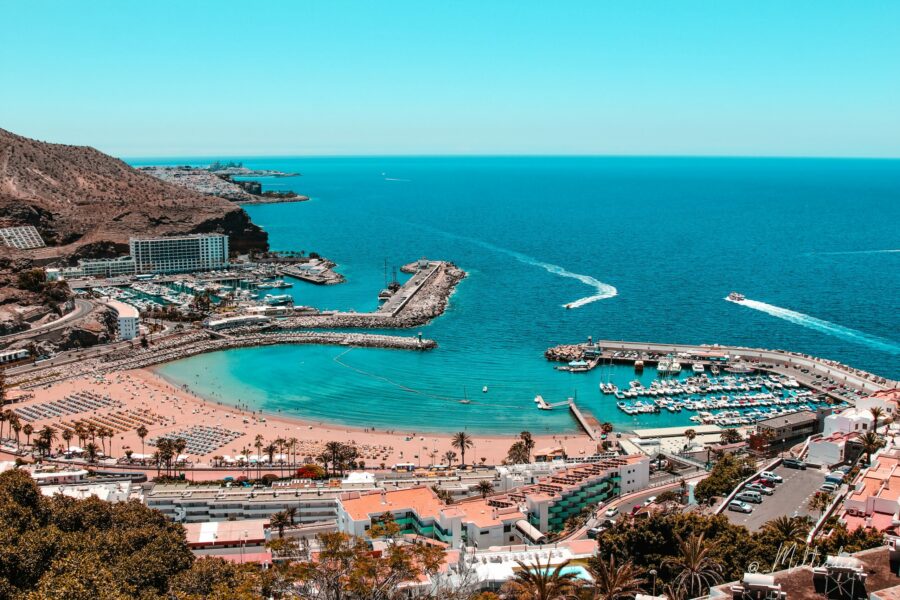 The Canary Islands are a highly popular destination for increasing sailing skills for several compelling reasons:
1. Reliable Trade Winds:
The Canary Islands are blessed with consistent trade winds, such as the northeast trade winds (Canary Current). These reliable winds provide ideal conditions for practicing and honing sailing skills. Sailors can confidently develop their skills in a steady and predictable wind environment.
2. Varied Sailing Conditions:
While the trade winds are reliable, the Canary Islands offer a range of sailing conditions due to their diverse landscapes. Sailors can experience coastal cruising, open-sea passages, and island-hopping, allowing them to adapt to different scenarios and challenges.
3. Professional Guidance:
Many sailing charters in the Canary Islands provide the expertise of professional skippers and crew. These experienced individuals offer guidance, instruction, and practical insights, making it an excellent environment for learning and skill development, whether you're a beginner or an experienced sailor.
4. Island-Hopping Opportunities:
The Canary Islands are an archipelago, making it easy to hop from one island to another. This provides sailors with the chance to practice navigation, anchoring, and maneuvering in a variety of ports and anchorages, which is invaluable for skill enhancement.
5. Certified Sea Miles:
Accumulating certified sea miles is often a requirement for obtaining sailing qualifications and licenses. The Canary Islands provide ample opportunities to log sea miles while exploring the islands' diverse coasts and waters.
6. Year-Round Sailing:
The Canary Islands enjoy a mild and stable climate throughout the year. This allows sailors to practice and learn at any time, including during the winter months when many other sailing destinations are less accessible.
7. Scenic Beauty:
Beyond skill development, the Canary Islands offer stunning coastal landscapes, including dramatic cliffs, beautiful beaches, and unique volcanic formations. Sailing in such a picturesque environment is not only educational but also visually captivating.
7. Cultural Experiences:
In addition to sailing, the Canary Islands offer rich cultural experiences, including historic towns, local markets, and unique festivals. Sailing in this region allows for an immersion in both the maritime and cultural aspects of the islands.

In summary, the Canary Islands' combination of reliable winds, varied sailing conditions, professional guidance, island-hopping opportunities, certified sea miles accumulation, year-round sailing, scenic beauty, and cultural richness make it a highly sought-after destination for sailors looking to enhance their sailing skills. Whether you're a novice or an experienced sailor, the Canary Islands provide an ideal setting for skill development and an unforgettable sailing experience.

Still thinking about it? Book now and join us with the amazing sailboat Vivanita in this amazing adventure through the Atlantic waters around the Canary Islands and develop your sailing skills as you never thought you would!
6. What can you see around the Canary Islands with this sailcharter experience?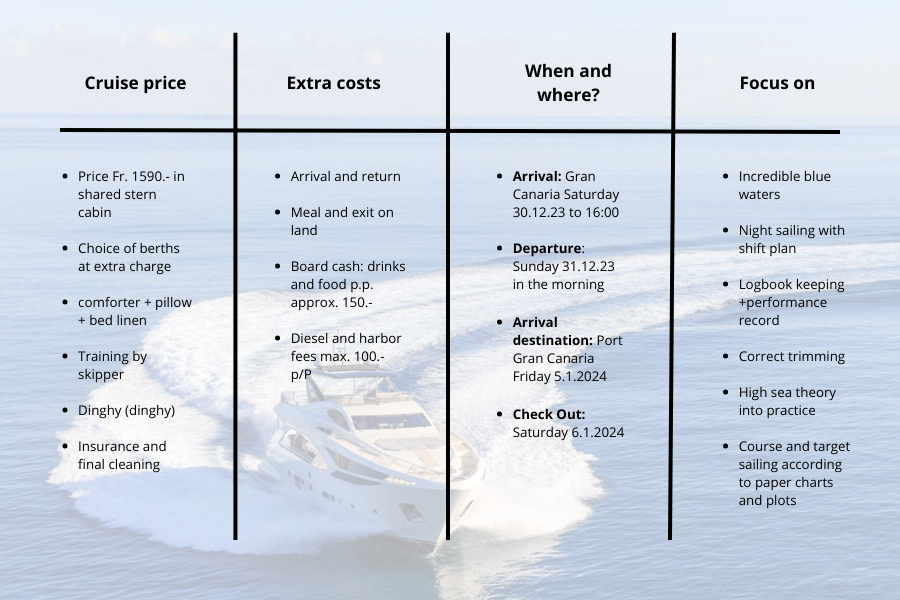 During your sailcharter experience around Gran Canaria, Tenerife, and La Gomera in the Canary Islands, you can discover a variety of captivating sights and experiences:
1. Gran Canaria
1.1. Las Palmas de Gran Canaria: Explore the vibrant capital city with its historic district, lively marinas, and the renowned Las Canteras Beach, a favorite for swimming and water sports.
1.2. Roque Nublo: Hike or sail to Roque Nublo, a striking volcanic rock formation that offers panoramic views of the island's interior and surrounding landscapes.
1.3. Maspalomas Sand Dunes: Visit the iconic Maspalomas Sand Dunes, a unique desert-like landscape along the southern coast of the island, where you can appreciate its natural beauty.
2. Tenerife
2.1. Mount Teide: Witness Mount Teide, Spain's highest peak and a UNESCO World Heritage Site. The volcanic landscapes around Teide National Park provide an otherworldly experience.
2.2. Loro Parque: Visit Loro Parque, a world-renowned zoo and nature park featuring an array of exotic animals, lush botanical gardens, and stunning animal shows.
2.3. Masca Village: Discover the charming and isolated village of Masca, nestled within a deep gorge. The village is known for its picturesque location and rugged landscapes.
3. La Gomera:
3.1. Garajonay National Park:Explore the lush laurel forests and hiking trails of Garajonay National Park, a UNESCO World Heritage Site offering serene natural beauty.
3.2. Agulo: Visit the picturesque town of Agulo, known for its charming streets, historic buildings, and panoramic viewpoints offering breathtaking vistas of the island and the ocean.
3.3. Valle Gran Rey:
Experience the beauty of Valle Gran Rey, a valley with terraced fields, lush vegetation, and inviting beaches, making it a serene and relaxing destination.

These are just a few of the remarkable sights to see around these three Canary Islands while experiencing sailcharter with Vivanita. Each island offers its own unique blend of natural wonders, cultural attractions, and outdoor adventures. Join us in this or any of the other routes we set route to with Vivanita and learn at the same time that you enjoy sea and incredible destinations.
Know Vivanita!
Our sailboat rental Vivanita is a 14 meters sailboat with 2 cabins, completely equipped and ready to sail with between 4-5 persons
Know our skipper!
André Kälin is his name

André is a Swiss sailing instructor, pationated about Kite Surfing and sailing.
He is know to be a very calm and competant sailing instructor,. Either if you are a beginner or an advanec sailor, André is a able and willing to help you improve your skills, in safety